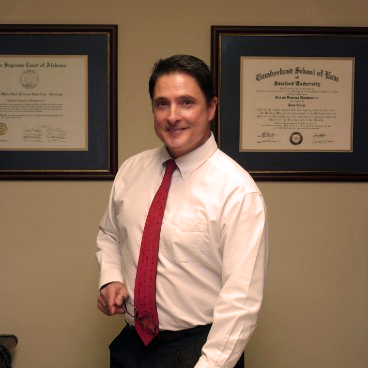 About Your Attorney
Born and raised in Alabama, Attorney at Law Richard D. Thompson III has tight family roots here. Richard comes from Samford University's Cumberland School of Law, the 11th oldest law school in the United States, where he achieved a degree of Juris Doctor. Since returning to Moulton, he has continued to practice law and is in his 10th year as Director of the Lawrence County Drug Court Program. As an integral member of a court-supervised, comprehensive treatment program for felony offenders, Richard has been directly responsible for transforming the lives of others going through difficult times. Choosing to specialize in family Law, Richard D. Thompson III brings his experience to families needing strength and closure. He is currently a member of the Courtland Historical Association and Board Member of the Courtland Heritage Museum.
Wills and estates are something that most of us don't want to think about until it is too late. Life throws enough at us without the additional complication of dealing with wills and estates. But waiting too late Yet nothing is more important to our long-term happiness than living life knowing that everything is taken care of should we or another family member suddenly pass. We're here to help. Office hours are from 9:00 a.m. until 6:00 p.m. Monday through Friday, with evening appointments available by request. Call 256-410-3445 or fill out the form below. Your information will remain confidential.
My office is available Monday through Friday 9am to 6pm. Call us or fill out the form below to get started. We look forward to helping you.
Richard D. Thompson III, LLC
Richard D. Thompson III, Attorney at Law
14315 Court St Moulton, AL 35650
Opening Hours
Tuesday
9:00 am – 6:00 pm
Wednesday
9:00 am – 6:00 pm
Thursday
9:00 am – 6:00 pm